Little Atlin Lodge
---
Nestled between mountains and water, Little Atlin Lodge's two cabins offers spectacular views, rustic comfort and easy access to the beauty of the Yukon's southern lakes area.
Wild Beauty
Little Atlin Lodge is located within the traditional lands of the Carcross Tagish First Nation and the Taku River Tlingit First Nations and has been inhabited for thousands of years. The surrounding mountains are home to bear, moose and caribou while the lakes boast ample numbers of fish and bird species.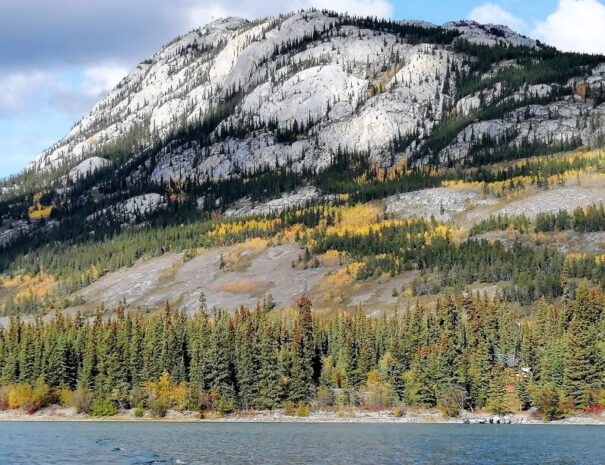 Outdoor Activities
There is so much to do at Little Atlin Lodge, summer or winter. In the summer you can fish, canoe, hike up White Mountain, lounge on your private dock. In the winter you can ski on the lake, go ice fishing or watch for the northern lights.
Coziness & Comfort
Read a book by the wood-stove, soak up the sun on the deck or relax in the outdoor hot tub.
Northern Lights and Yukon Night Skies
Experience the Northern Lights in this dark sky preserve. Brilliant skies can be seen from the property or just out on the frozen lake.
Vibrant Culture
Located on the Traditional Territories of the Carcross Tagish First Nations and Taku River Tlingit First Nations.
Any questions?
---
We'll be glad to assist you with any questions concerning your stay at Little Atlin Lodge.